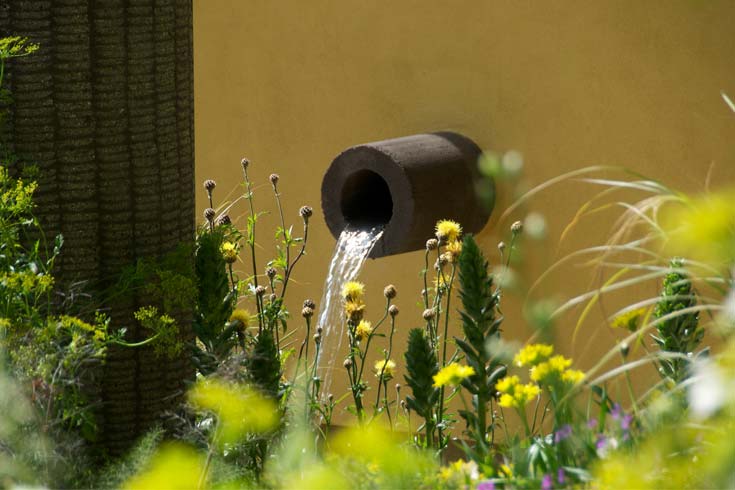 Cleve runs an award-winning studio in Hampton Wick, south-west London, and has been designing gardens since 1990.  Projects are diverse, ranging from contemporary urban spaces to large country estates mostly in the UK, occasionally abroad.  These, in turn, vary in style according to the house and its surroundings but essentially they are spaces that are both engaging and restful.
Whether in town or in the country, his aim is to combine structure with sensuality, the classic with the contemporary, invariably with an element of surprise and always with a keen sense of space, artistry and craftsmanship.  Mindful of the natural world and its inhabitants, Cleve also enjoys improving landscapes where wildlife can flourish and this he finds both fascinating and fulfilling.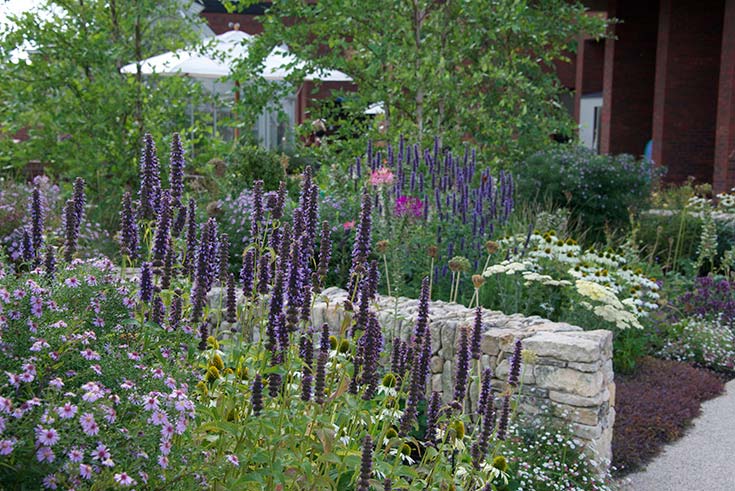 Lately his design for the award-winning Horatio's Garden, at the Southern Spinal Injuries Trust in Salisbury, has shown just how positive an effect gardens can have on both physical and spiritual well-being.
Cleve has designed several gardens for the Chelsea Flower Show, five of which have won Gold Medals and two have won Best in Show.  He pens the odd article for newspapers and magazines and his first book, 'Our Plot', celebrates a decade nurturing an allotment in nearby Bushy Park.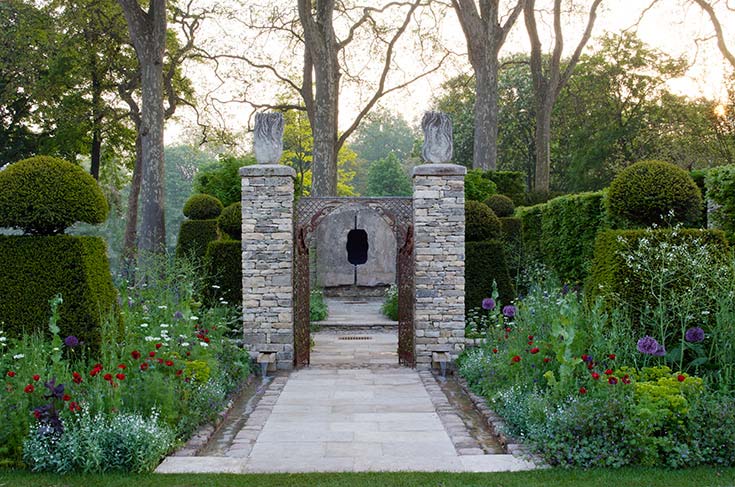 Philosophy
"Gardens are important. Those who actively engage with an outdoor space or simply enjoy them as places of refuge will know how gardens can have a positive effect on well-being.
My mission, therefore, is simple: to create imaginative, timeless sanctuaries for any outdoor space.
Each garden is specifically tailored for the owner and the setting, with architecture, the surrounding landscape, and site specifics all informing the creative process from the beginning.
Local or sympathetic materials are used where possible, as are plants that work harmoniously in their surroundings. Planting schemes, natural or contrived, will always be guided by existing flora and local conditions especially where bio-diversity is an issue. I don't think I have a signature planting style but I enjoy the play between informality and structure occasionally using plants themselves within a sculptural context.
Where appropriate I enjoy using sculpture, particularly when it creates tension between the familiar and unfamiliar. This can bring an element of timelessness and a quiet sense of drama to create spaces that are at once soothing and invigorating, contemplative and captivating.
Collaboration with artists, architects and craftsmen is an important element in any design. I have developed a close bond with selected nurseries, suppliers, artists and contractors to achieve reliability and excellence in quality and, afterwards, to maintain and manage the garden to a high standard.
Gardens aren't created overnight and so I especially enjoy working closely with clients who enjoy the process of perpetuating a space over many years.
If you think I can be of assistance please don't hesitate to contact me."