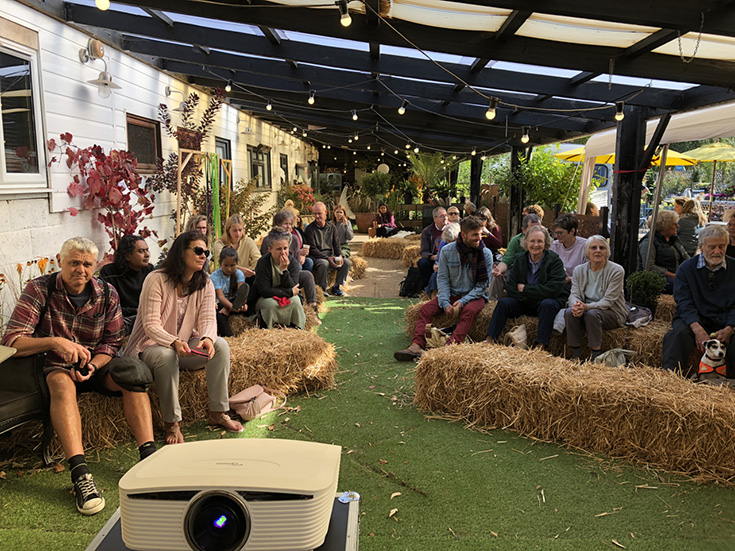 Vegan Garden Festival
Apologies for the tardiness of this blog-post concerning the UK's first vegan garden festival at Hortus Loci Plant Centre three weeks ago. Despite initial concerns as to whether gardeners would be interested in such an event, we had a great response, good weather and lots of good conversations with many showing a genuine interest in the issues raised throughout the course of the day.
I kicked off with a talk about healing gardens.  It's one I've done before for several garden clubs with 35 minutes on healing gardens and 10 minutes about veganism.  This time it was the other way round with much more emphasis on veganism especially where environmental and health issues are concerned.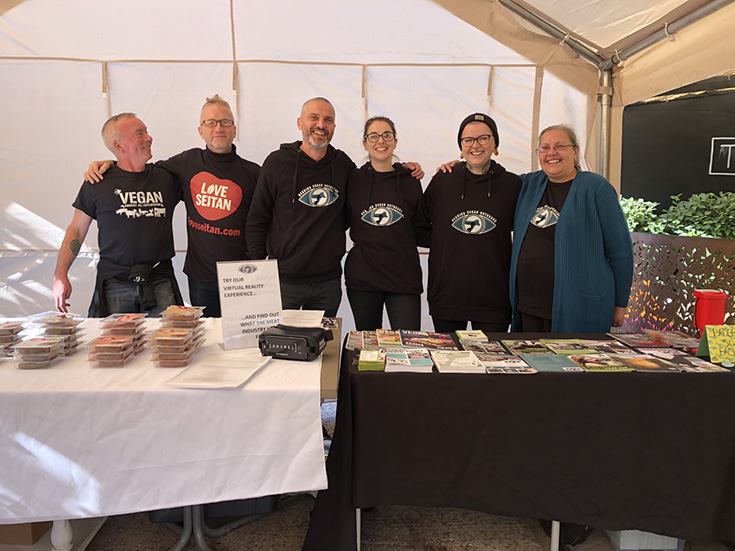 I described my accidental route into gardening and how, over the years, I've noticed the therapeutic value of gardens and their usefulness in helping people come to terms with physical and mental health issues.  Many gardeners appreciate the value of gardens and will support this notion especially in their immediate environment but I wanted to explore whether this interest and empathy extends beyond the garden fence.  The unseen consequences of our purchases and actions are more difficult to take on board because they don't affect us directly.
My main concern was not being able to cover all the relevant points, but with facts and figures from the film documentary, Cowspiracy, and invaluable support from Reading Vegan Outreach and Love Seitan, our audience left more informed and better equipped to do their own research into this important movement.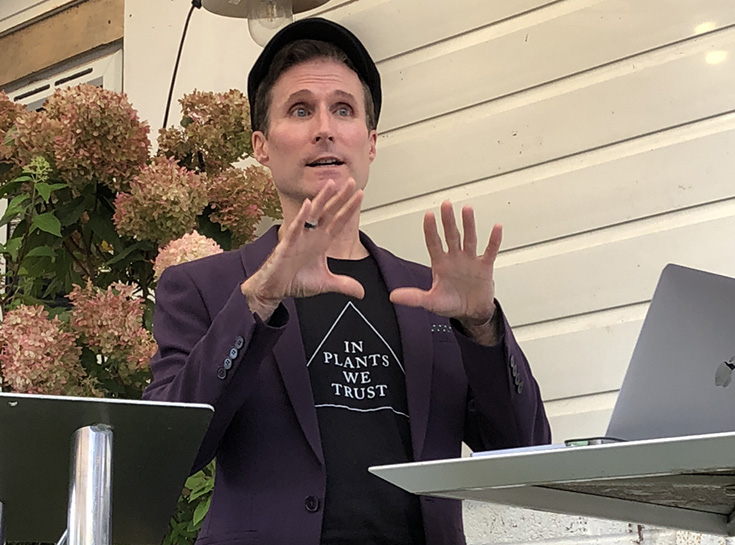 Darryl Moore followed up with a fascinating talk entitled 'In Praise of Plants', extolling the virtue of plants and showing some creative approaches to urban environments undertaken by his practice, Cityscapes.  He touched on the notion of interconnectedness and the unseen symbiotic relationships between plants themselves and every living thing that depends on them.
The Hobo Co. did a fine job in keeping everyone fed and watered with vegan burritos and a range of other delicious treats not to mention food demonstrations to dispel any myths about vegan food being expensive, inconvenient or tasteless.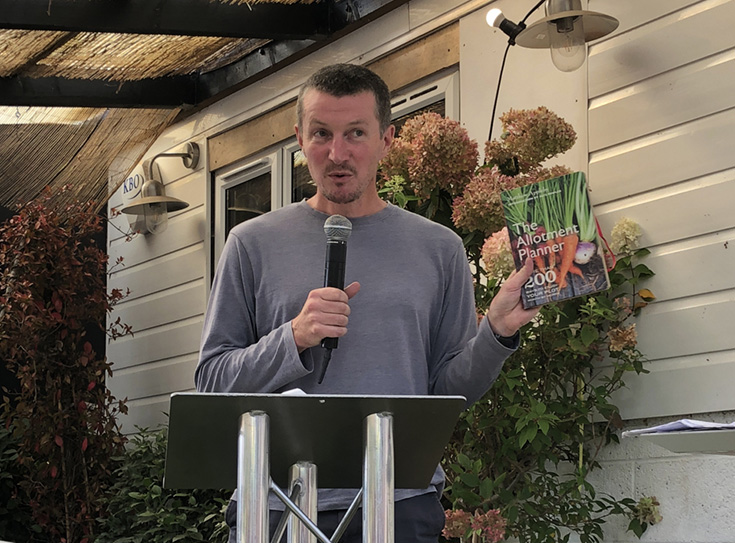 In the afternoon, Matthew Appleby gave us a great preview of the subjects covered in his forthcoming book,  'The Super Organic Gardener – Everything You Need to Know About a Vegan Garden'. For all the ethical, health and environmental reasons to champion a vegan lifestyle it was good to get some sensible and practical veganic advice including what to do with so-called 'pests'.  Of course, most of us appreciate that the biggest and most dangerous 'pests' on the planet (and one that actually doesn't contribute anything useful to the way things work) are humans but, for the moment, we are here to stay so a shift in our perception of our responsibilities as gardeners is fundamental  to the success of a sustainable future.
A big thank you to Hortus Loci for hosting the event with such enthusiasm and for being so supportive.
We hope to return next year so watch this space.
My thanks also to Sarah Wilson for this review on her blog, Roots and All.