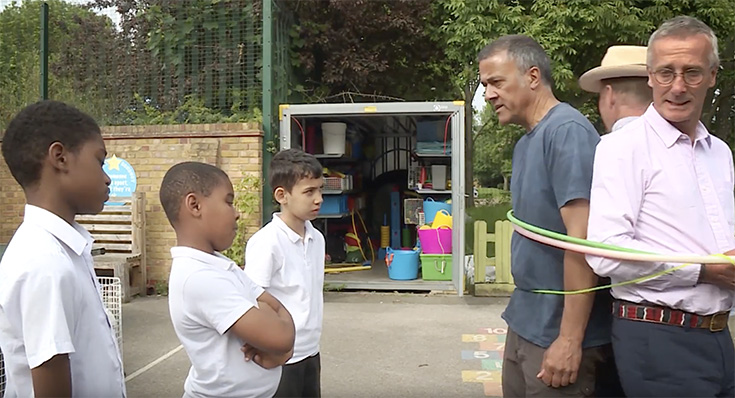 Back to School
A little over two years ago I received a pile of beautifully illustrated letters from pupils at Christ Church CE Primary School, Battersea. They were asking if I could help them transform part of their school playground into a garden.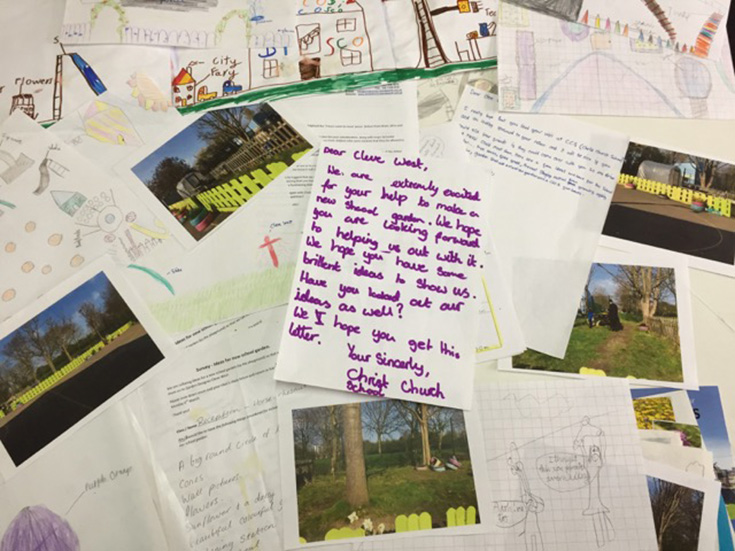 At the time I was up to my neck in preparations for the Chelsea Flower Show so I wrote back saying I'd visit the school when things weren't so frantic.  It took a while but eventually I joined a class to hear more about their plans, how gardening was one of the first things that children are taught at the school and how all subjects use the garden as a resource for learning.  I was shown a walled garden space a short walk away from the school where they had permission to grow vegetables and it was this that inspired them to explore possibilities  of having a garden within the school itself.
What impressed me was not only their enthusiasm for flowers and vegetables but also their respect for wildlife.  Being taught that everything has a role in the garden and that no creature should be deliberately and unnecessarily killed, worms and other small creatures were carefully relocated if they were in danger of being poked, prodded or garroted with garden implements.
In their mission statement,  Christ Church School places great importance on being able to teach in the garden.
"Pupils who struggle to stay focussed in class focus more easily outside. In recent years the head teacher and staff have developed an innovative approach to outdoor learning that enhances children's understanding of science, environmental study, mathematics, language development, writing and the visual arts and most importantly that cares for their spiritual, mental, emotional development and physical well-being.     Cultivating kindness and respect for all life encourages pupils to take responsibility for nurturing and shaping their environment."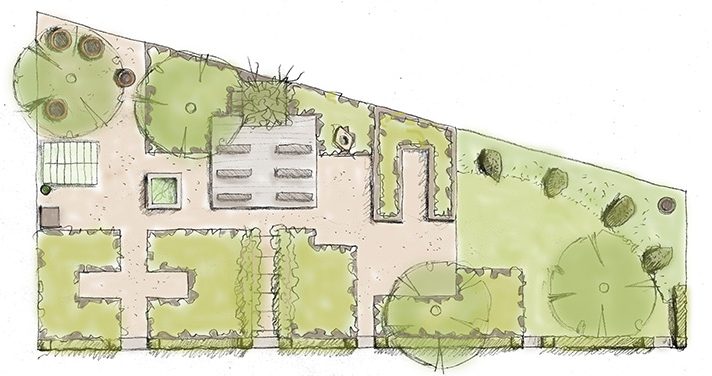 After a couple more visits, (not to mention an exchange trip to our allotment to fine-tune their weeding skills),  a design was drawn up and presented to the children for consideration.  In spite of excluding a zip-wire (top of almost everyone's wish list) the design was generally well-received.  Proposals include a new greenhouse, raised pond, herb and vegetable beds, an apple arch, a mini-meadow and a shed-cum-puppet theatre for some creative educational fun.
So far, so good.  The challenge now is raising funds to pay for it.
We decided to make a short film to kick-start the appeal, a 3 Men Went to Mow Special no less.  "A 3 Men what??" I hear you say.  Yes, it's been a while.  For those who have been lucky enough to escape them they are a series of short , silly, garden-themed films I made with James Alexander-Sinclair and Joe Swift back in the day when there seemed to be time for such malarkey.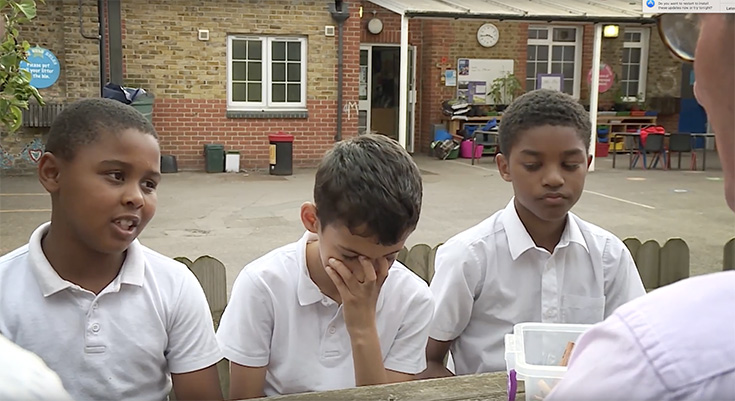 Christ Church pupils, Idriss, Brian and Mekhi, (who fancy themselves as the next generation of  '3 Men') and Tyra, goalkeeper for the school football team, all feature  in the film along with some familiar faces that we caught up with on Press Day at the Chelsea Flower Show  a few weeks ago.  You can see the film HERE and please watch to the end (ie beyond the credits) for Chelsea Pensioner, Marjorie Coles's wonderful contribution.
By the way, despite the whining, no garden designers were hurt in the making of this film.
If you can help make this garden a reality please go to Christ Church School's Spacehive page.  Donations will be very much appreciated by a fine bunch of young gardeners and environmentalists.  They are the future!