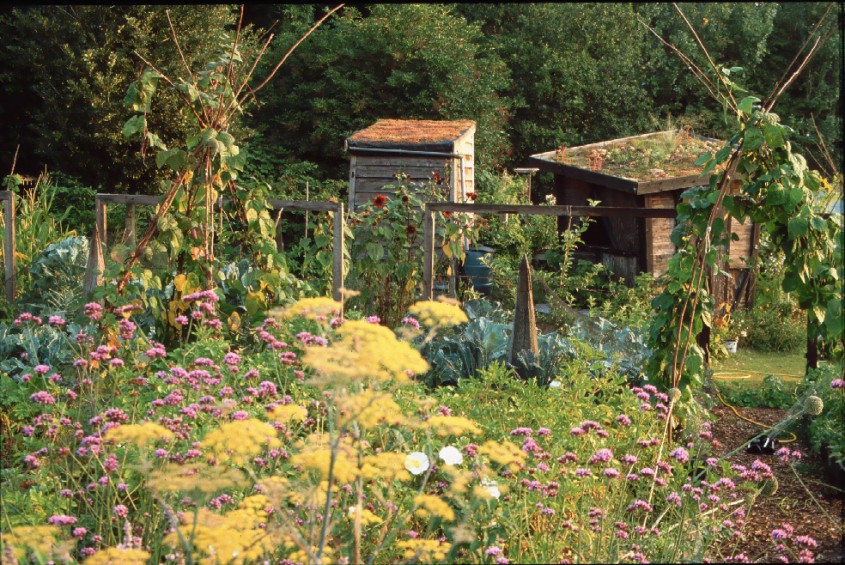 Allotment Open
It's our allotment open day this weekend.  Click HERE for details.
There are around 400 plots in total in various states of management, some with views to the adjacent Bushy Park.  Ours, at the north-end next to the communal orchard, is having some time-out with a sort of ley year, experimenting with green manure instead of fertilisers derived from animal products.  Of course, this could be construed as a crafty cop-out from having to do too much.   While there's a smidgen of truth in that, the intention is also to lower our expectations where yields are concerned and enjoy moments (of simply being there) that are often lost in the struggle to keep pace with everything that needs attention.
We are so behind this year, (blame that on our garden at home currently undergoing a facelift), that only potatoes and a few seeds of beetroot, spring onion and radish have been sown to date.  A block of parsnip that will be left to flower is the last we will ever plant in rows.  It has seeded itself so readily around the plot that I don't think we'll ever be rid of it even if we wanted it gone. Seedlings of tomato, chili, aubergine and squash have been kindly given by other plotholders and I'm sure we'll weaken for a wigwam or two of runner beans.
A bed with last year's Hungarian rye grass has been scythed along with other beds where we haven't had time to weed and new woodchip paths are being laid which, in time, will increase the overall fertility of the plot – more about that soon.
As usual there will be plants and vegetables for sale together with some good food including our traditional, if slightly stomach-churning combo of pizza, onion bhaji and cake.
The bhajis are made fresh from a recipe handed down by my grandmother.  They are vegan (obviously) but are cooked in oil so not particularly good for you if you scoff too many. Even vegans crave junk food from time to time.
Recipe of the day.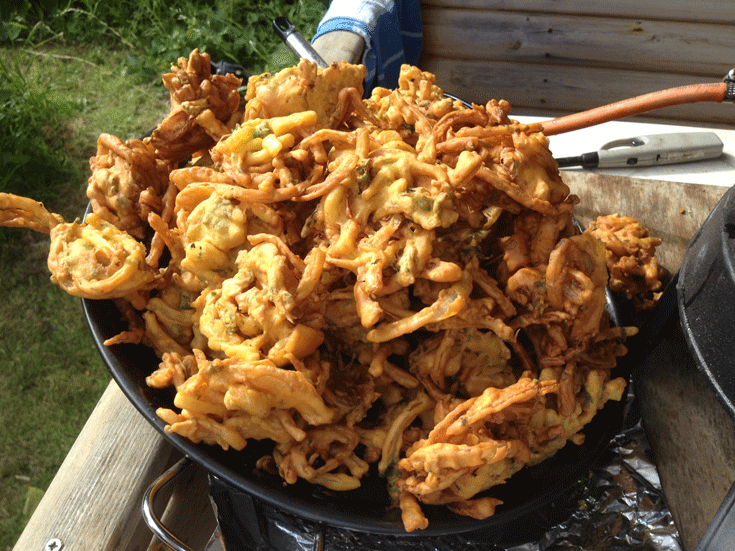 This is quite simply the best bhaji recipe this side of Mumbai.  Getting the right consistency for the mix and crispiness in the frying takes a bit of practice.  Cook them outside to avoid smelling like a Peeping Drexel.