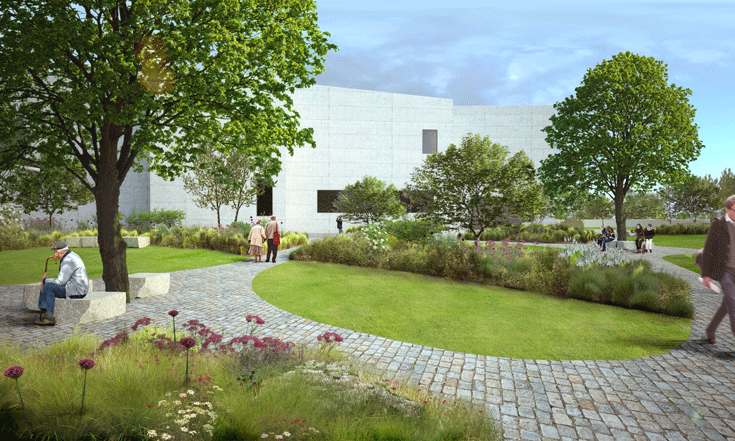 Hepworth Wakefield
News & Events
We are delighted to have been shortlisted to create a garden for the Hepworth Wakefield Gallery in Yorkshire.
The Hepworth Wakefield occupies a prominent headland on the bank of the River Calder.
The juxtaposition of David Chipperfield's monolithic architecture and neighbouring 19th century buildings, once part of a thriving textiles industry, provides an intriguing dynamic where past and present gently collide.
The void between these two buildings offers possibilities of development as an outdoor space to improve the riverside location and inspire visitors, encouraging them to return and enjoy seasonal changes and an ever-changing programme of exhibitions and events at the gallery.
In the proposed landscape paths are the 'threads' that connect these two spaces. The garden would serve as a confluence of references acknowledging the historical context of the site and the bond with landscape from which Hepworth drew inspiration.