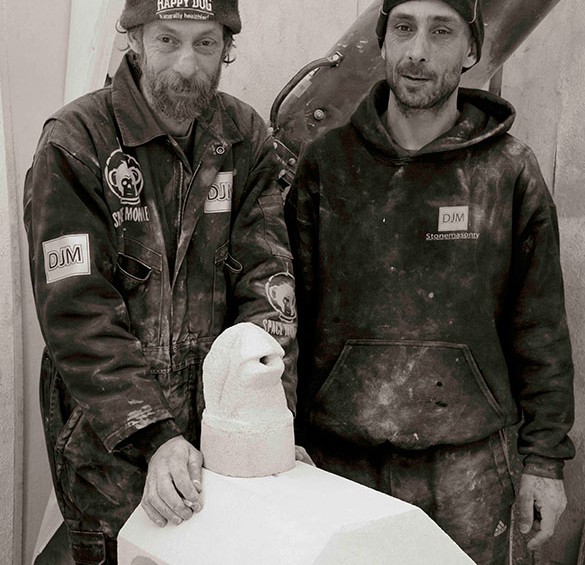 Des Martin
News & Events
We are shocked and saddened to learn that a team-member who helped us with the Chelsea Flower Show last year has been killed in a motorcycle accident.
Des Martin (and his brother, Keith), did much of the stone carving for the octagonal fountain, the main focal point in M&G's Paradise Garden, and worked tirelessly at his workshop in Worcester to create something we were all delighted with.
In the short time we knew each other Des impressed us all with his skills, his self-effacing down-to-earth approach and his willingness to tackle anything (including our tortoise gargoyles) showing a true dedication to his craft.
I've just found out that the real reason why he didn't take up the offer of a ticket to Chelsea was that he was shy of sharing the celebrations and "would have felt awkward and in the way."
In short he was a real craftsman and an absolute pleasure to work with. He will be sorely missed by everyone who knew him.
Our deepest condolences go to his brother Keith and their families and friends.