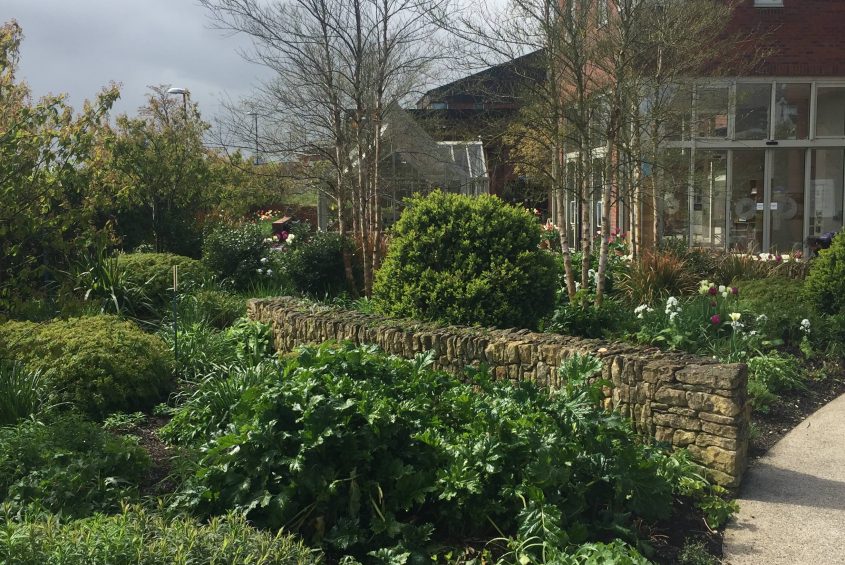 Horatio's Garden and Pin Cake
There was a time when I used to think of garden design as a frivolous affair. I wasn't unhappy, don't get me wrong. What with some successful show gardens and a range of interesting projects it's been an interesting journey so far. However, there's always been a nagging feeling that I could be doing something a bit more worthwhile.
Horatio's Garden changed all that. I was there last week to meet Horatio's mother, Olivia Chapple and head gardener, Stephen Hackett to get an update on the garden's progress. You can read more about the ideas behind the garden HERE but in essence it's helped me understand how gardening or simply being in a garden or landscape can have therapeutic effects.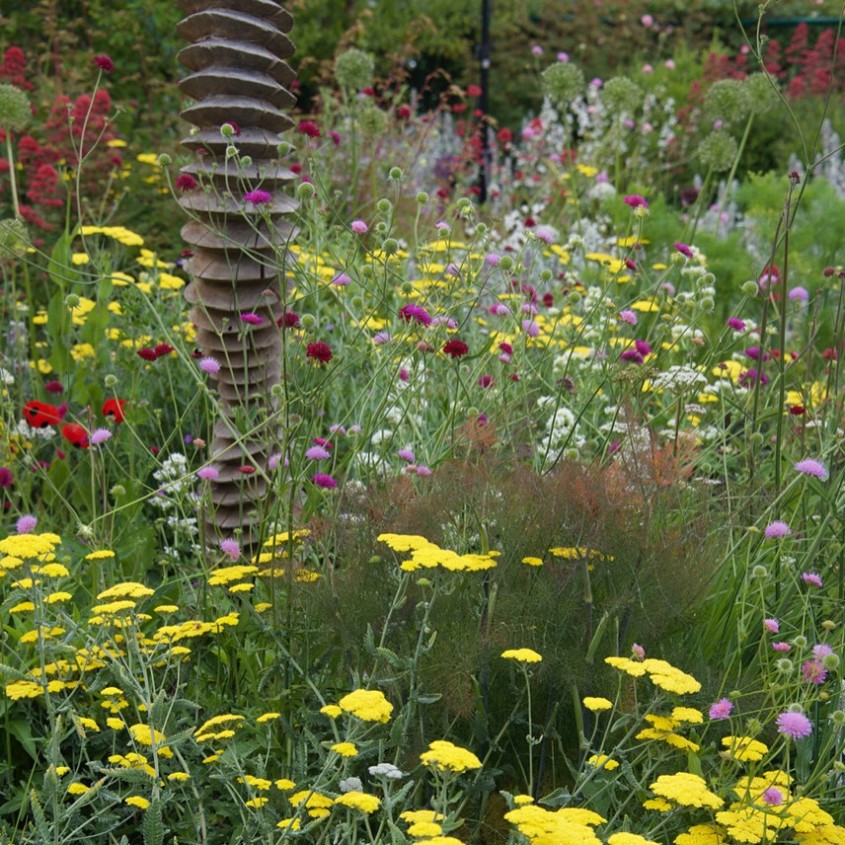 Horatio's Garden has helped me look back on my experience as a gardener and some of the projects I've been involved with in a new light, so much so that I've been able to put together a talk entitled Healing Gardens.
I ought to mention here that public speaking has never been my comfort zone. Stage fright has been a curse since my very first talk at RGB Kew many years ago where, for what seemed like an eternity, I actually considered fleeing the building.  Hypnotherapy has helped control it to a degree and, more importantly, has stopped me from dwelling on the embarrassment of such an experience to a point where I feel more sorry for the audience than myself when it happens.
My most recent lecture on Healing Gardens was for the East Anglian Gardening Group (EAGG). The talk is from my personal perspective and covers gardens  that I've made for Bupa (private health care homes) Horatio's Garden and a Maggie's Centre. It also touches on experiences at our allotment (social interaction/community gardens), how gardens can help through grieving and how the physical act of gardening can be a good substitute for the gymnasium and even the psychiatrist. The EAGG kindly let me talk about veganism for the last 10 minutes, specifically the fact that while most of us (gardeners) would describe ourselves as environmentalists, we continue to ignore the damage that animal agriculture is doing to the planet as a whole.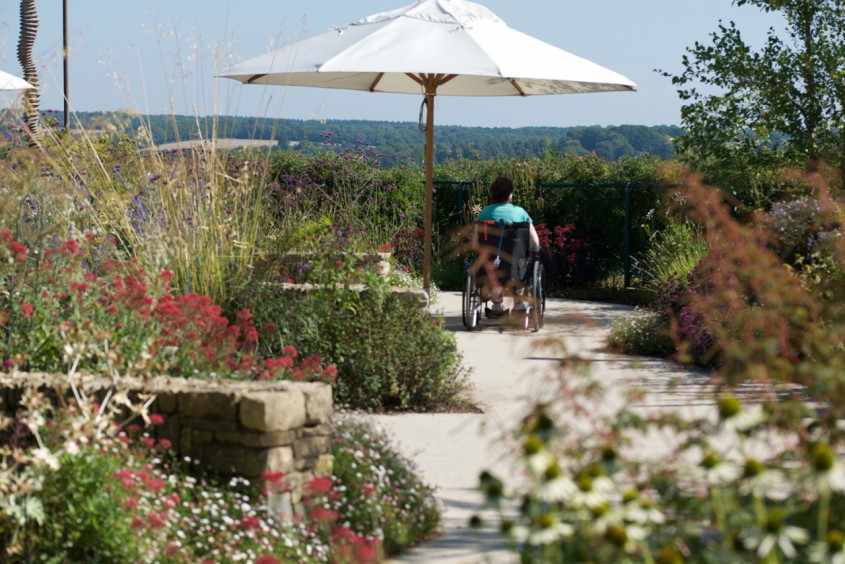 The talk itself went ok (and I was very grateful for the vegan cupcakes that greeted me on arrival) but the main body of the talk went on a little too long and I found myself rushing through the key points I wanted to make about animal agriculture and the effect on the environment. I even forgot my closing point, that we are very good at taking from the garden when we need it to heal us but not so good at giving back, i.e. when it comes to healing the most important garden of all, the Garden of Eden – aka planet Earth.
If I'm honest I felt more nervous than usual talking to a rural community where farming is perceived as 'normal' and anyone questioning it is perceived as an extremist but I had given fair warning of the content with nothing too heavy and no graphic imagery or footage. Thankfully, no one walked out or assaulted me with a billhook.  In fact several people came to offer encouragement and ask questions afterwards so even if a handful of people went home thinking more carefully about our relationship with the animal kingdom then it was worth it.
The talk needs some refinement to find the right balance and I need to filter some of the key messages to make the facts easier to absorb. The trouble is there are so many important facts it's hard to know what to leave out! The more I think about it the more I'm convinced that gardeners are well-placed to speed up the transition to a vegan world. As I mentioned in my last post, many of the world's problems can be solved with plants so gardeners should be at the vanguard of this important movement. I've also become more conscious of the effects of human intervention on ecosystems regardless of the good intentions associated with the end result and the fact that we often destroy so much before we make good. It's a dilemma that I don't have all the answers for right now but a healthy one to be aware of I think.
Recipe of the day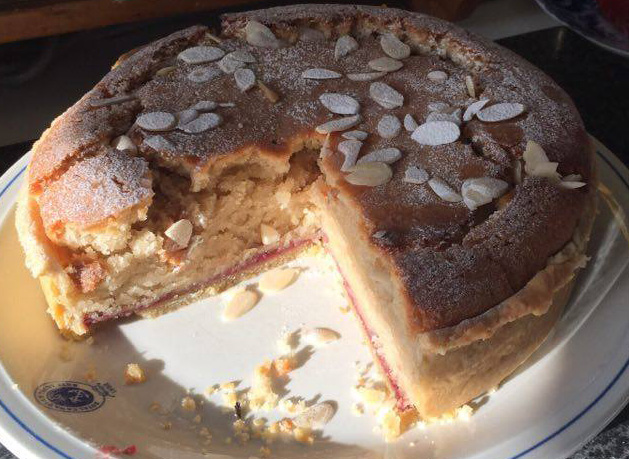 I'm forever grateful to a friend who sent me a vegan version of this timeless classic. As children, my brother and I  knew it as Pin Cake. Our mother would put a safety pin in a cupboard, tell us to cover our eyes, count to ten and make a wish to the Pin Cake Fairy. When we opened the door, Hey Presto! There it was. Pure magic. The fact that it bore a strong resemblance to the ones they made at our local baker didn't raise any suspicion in the slightest. Pin Cake was Pin Cake and we had fairies to make it for free.