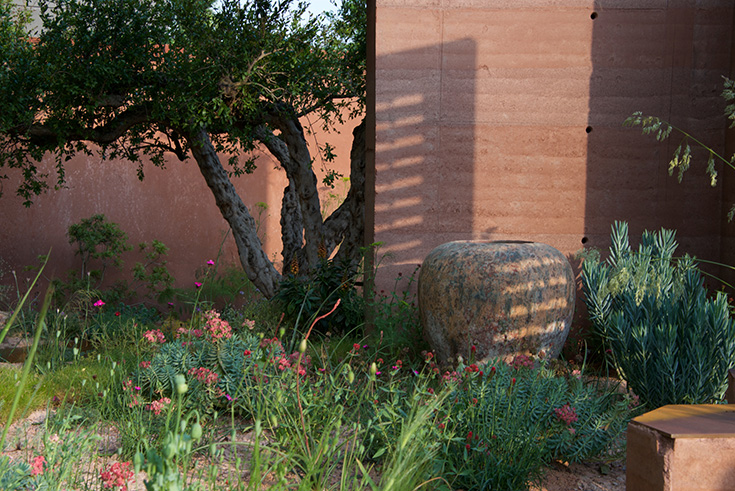 Chelsea Flower Show 2018
Press Day at Chelsea this year had us breakfasting at the Wulf and Lamb, a minute walk from Sloane Square.  If ever there was a reason to do another show garden, this is it.
As ever there were many gardens to enjoy, some more deserving of their awards than others and some very fortunate indeed to get the awards they did.  I prefer to measure the success of a garden not by medals but by how memorable they were and, aside from Tom Stuart-Smith's masterpiece of woodland planting inside the floral marquee for the Garfield Weston Foundation  (not judged) there were three gardens in Main Avenue that will remain with me.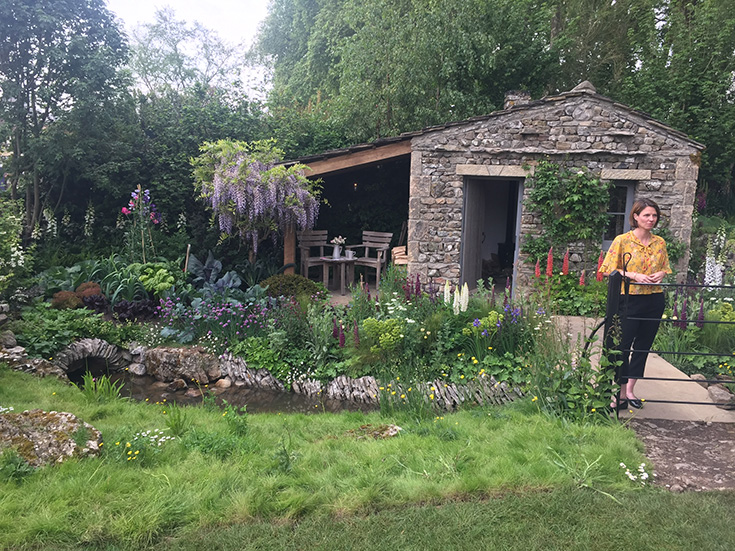 Of all the garden's inspired  by the Yorkshire Dales, Mark Gregory's garden for Welcome to Yorkshire will be hard to beat.  If I'm honest it's not really the sort of garden that normally appeals to me but his attention to detail was superb.  The garden looked like it belonged and earned him both the Best Construction Award and the People's Choice Award.  As a spectator (ie not with my judge's hat on) I hadn't read the brief and didn't take on board that the building was a dairy so the association with farmed animals wasn't obvious until their staged photo-call.  More about that later.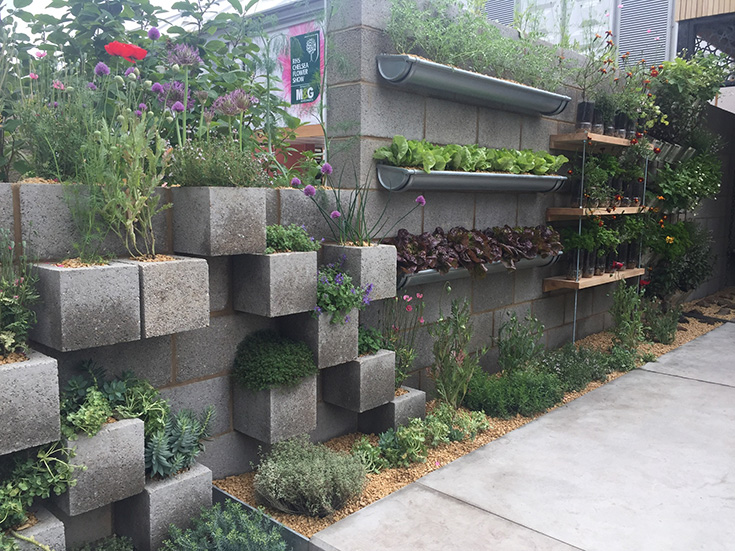 Tom Massey's Islamic-inspired garden for Lemon Tree Trust was a bold statement from a young designer increasing in confidence and making his mark.  The garden evoked life in a refugee camp where pop-up gardens often rely on seeds and cuttings gathered when fleeing conflict.  Avoiding the trappings of pastiche and replicating exactly what he saw during his recce in Iraq, Tom's use of space and materials and didn't shirk from his own challenging brief and pulled-off a very commendable Silver-Gilt Medal.  His re-interpretation of the char-bhag (complete with water feature more complicated than it looked) gave both food for thought and ideas to take home for those with small gardens.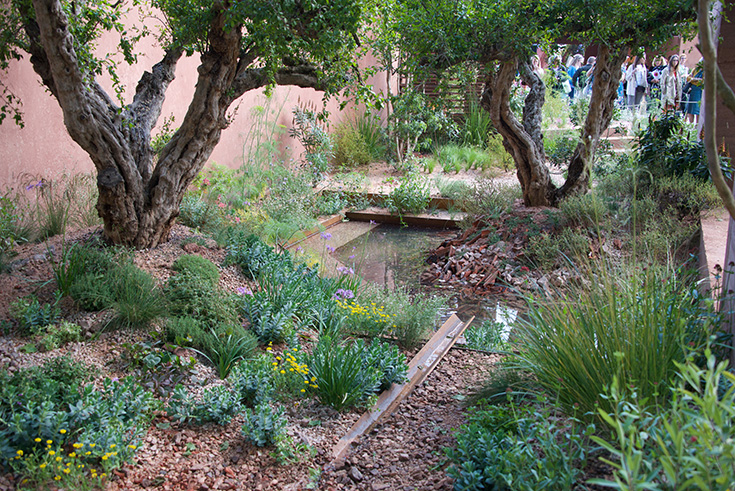 Sadly (don't get me started on the judging),  flair, sensitivity, artistry and vision failed to secure Sarah Price the Best in Show award for her dream-like, Mediterranean sanctuary for M&G Investments.  I found myself completely beguiled and came back several times, not just in hope of afternoon sunshine that freed flowers from the potentially overpowering hues of earth-rammed walls, but also to enjoy the intimacy of the careful layering, the mystery between and within spaces and the bewitching tapestry of texture and light.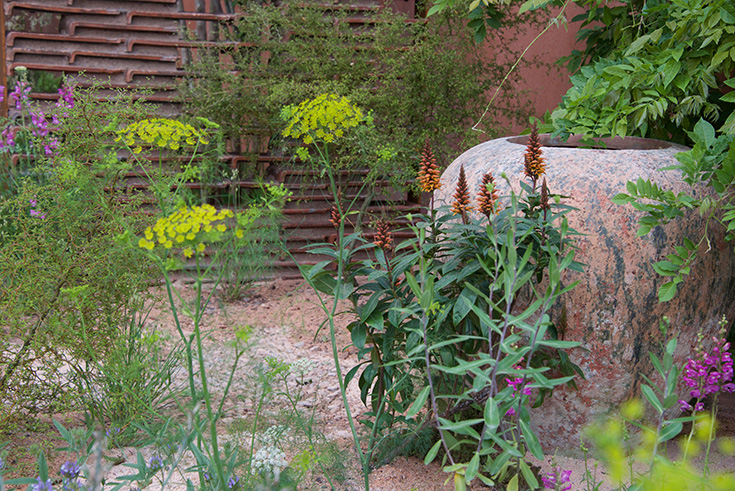 In the Space to Grow category, Tony Woods' family garden for Thames Water caught my eye as did the Pearlfishier Garden by Karen Welman and John Warland who created a fantastical mix of cacti and succulents to mimic the form and textures of a coral reef.  It really was very clever. The only disappointment was the use of fish in this exhibit.  The important message about how plastic is ruining our waterways, wasn't lost on me but publicity for the garden could have been generated in other, more creative ways without taking creatures from their natural environment.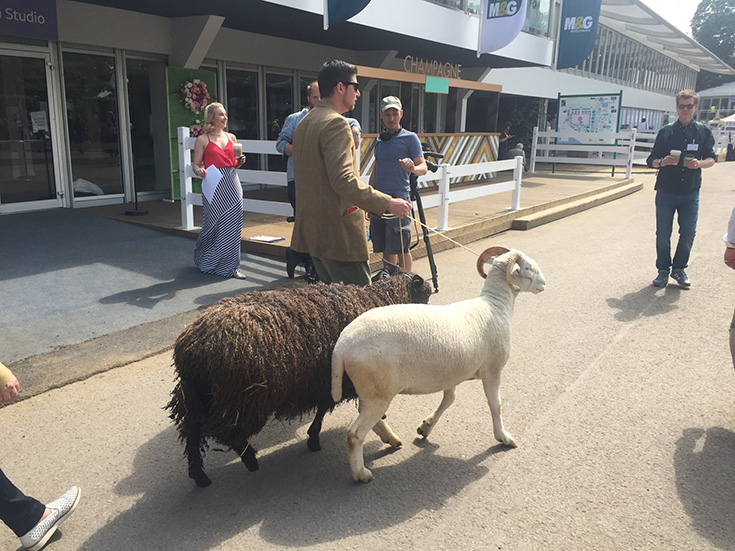 The same could be said for the Welcome to Yorkshire Garden where sheep were used for a photo-call.  Clearly stressed, the sheep had to be restrained quite firmly by their handler as they were led into the showground, an environment that is completely alien to any farm animal.
It's a shame that such good exhibits felt it necessary to use animals, something that until fairly recently, the RHS has outlawed. There was a time when I probably wouldn't have batted an eyelid but now, more informed about the sensitivity and rights of animals (including marine life) I feel that we need to be more aware of how we unnecessarily exploit creatures that can't speak for themselves. Apart from the birds, insects and foxes that visit exhibits of their own free will, flower shows are no place for animals and I hope that the RHS will reject such requests from sponsors at future events.
The biggest surprise of the day was the amount of people who came to talk to me about veganism.  I didn't initiate a single conversation but people were both inquisitive to know more and encouraging.  I came away feeling like I'd done a full day at an outreach event.  Some, who had seen posts on my social media accounts, initially thought I'd lost my mind but having seen some of the documentaries in my last post were now making the connection.  If anyone wants to learn more about it please don't hesitate to contact me or visit Challenge 22
Remember, compassion is nothing to be embarrassed about.