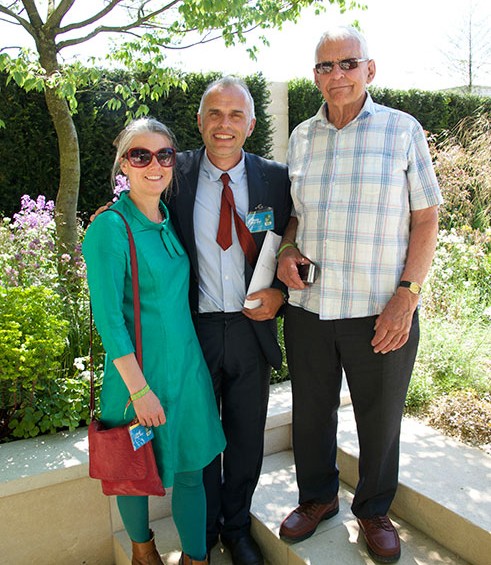 Ted
Scrapbook
Twenty years ago I was making my first show garden at the Hampton Court Flower Show. I had no sponsor but friends and clients helped me cobble together something fairly respectable.
Ted Hylands, the man who taught me most of my hard landscaping skills, came to help and ten years ago I wrote an article about that moment for the Independent Magazine.
You can read it here: Ted
The picture above is of Ted with Amanda and Fergus Garrett on Press Day at Chelsea a couple of weeks ago.
Thanks Ted for all your help over the years.