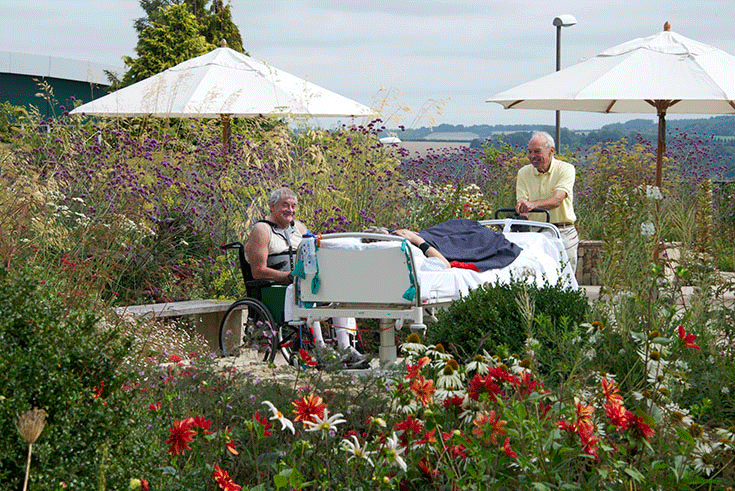 Horatio's Garden Shortlisted
Scrapbook
Horatio's Garden at the Duke of Cornwall Spinal Treatment Centre in Salisbury has been shortlisted for a Society of Garden Designers Award.
Cleve's design for the garden was implemented in 2012 and was featured recently on BBC's Gardeners' World.
If you would like to vote for Horatio's Garden in the People's Choice category please click HERE.