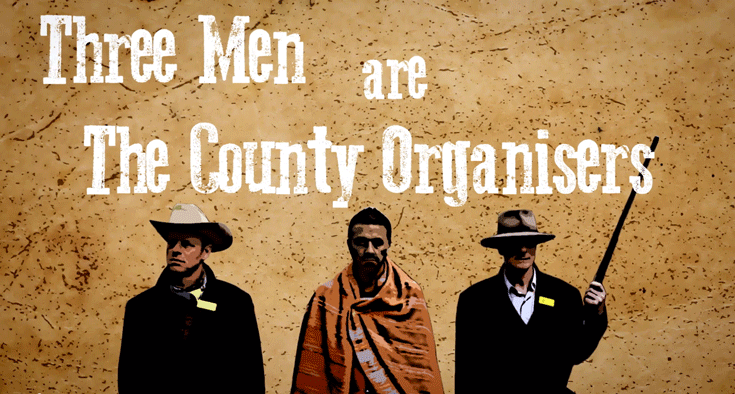 3 Men Went to Mow: The County Organisers
Scrapbook
In order to have your garden selected for inclusion in the Yellow Book you must first undergo the scrutiny of the County Organisers.
They are the volunteers who make sure that the scheme runs smoothly.
In this episode, Three Men give it a go with limited success until the intervention of a mysterious stranger….